WeChat Solutions for Outbound Chinese Tourism is corresponding to the tourism trend worldwide and it's an innovating way for brands to target and communicate to Chinese tourism.
A growing amount of Chinese FITS (Free Independent Travel) are taking public transportation abroad to get around, while lack of Chinese signs in public transportation across Europe can result in frustration of these Chinese tourists.
There are several case studies regarding the WeChat Solutions created by EuroPass helping brands reach Chinese FITS in tourism and transportation industry below.
From RATP WeChat Official Account to WeChat travel experience mini-program, EuroPass provides full digital service on WeChat for RATP. EuroPass has assisted RATP (Régie autonome des transports parisiens) become the first transport network in the world who offers this service outside China.
As Chinese tourists are one of the most prominent foreign visitors in Paris according to the record of Paris tourist office since 2017. Regrading Chinese tourists' increasing digital consumption habits, RATP determined its strategy of presence on WeChat and announced it during the Chinese tourism decision-Makers Congress in April, 2019.
Key functions of RATP Wechat Solutions:
A. Smart Ticketing through WeChat Pay on Mini-Program (Metro)
Chinese tourism could reach the relevant information and purchase different kinds of Paris metro tickets through EuroPass Mini-Program with WeChat In-App Payment. After the purchase, redeem the ticket with the barcode in the subway service window.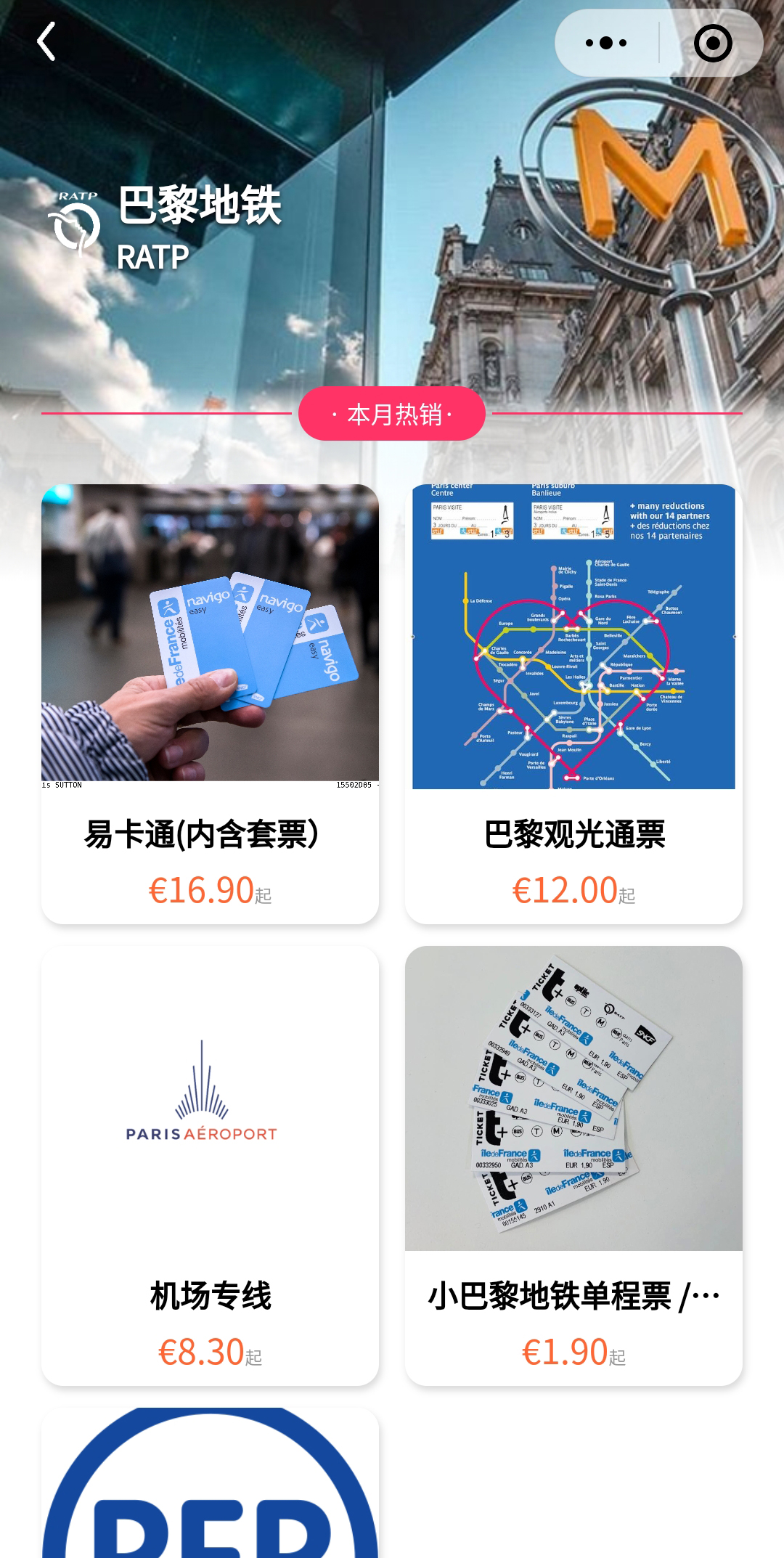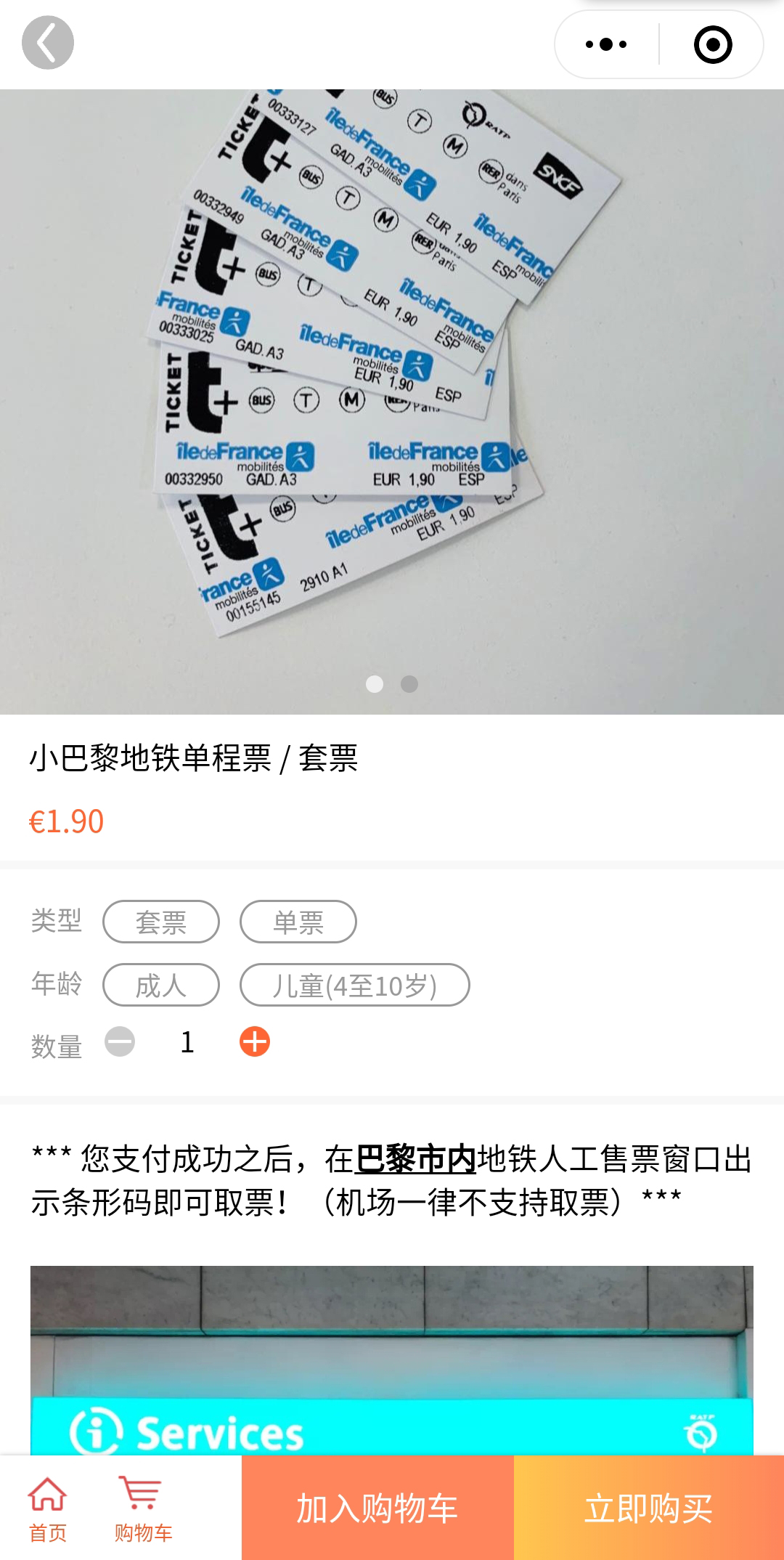 B. WeChat QR Code Payment in Paris subway
Chinese tourists could scan the QR Code in the Paris subway and get the barcode in the Mini-Program, to use for exchanging for the physical subway tickets.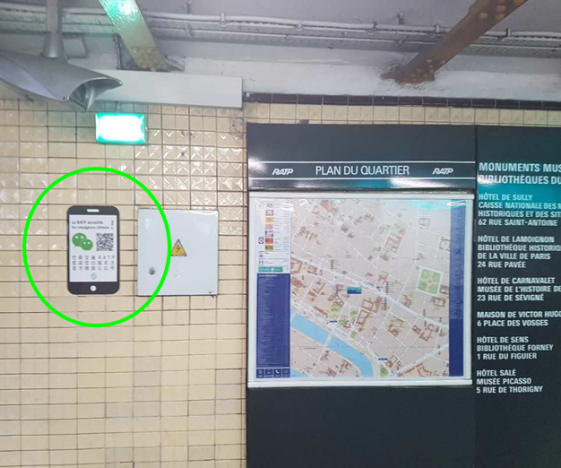 C. WeChat mini-program - WeChat Travel Experience
WeChat Travel Experience provides Subway Line indication information. It optimizes and simplifies the tourist itinerary thanks to the functional travel journey. Each itinerary of metro, the Paris metro map are included.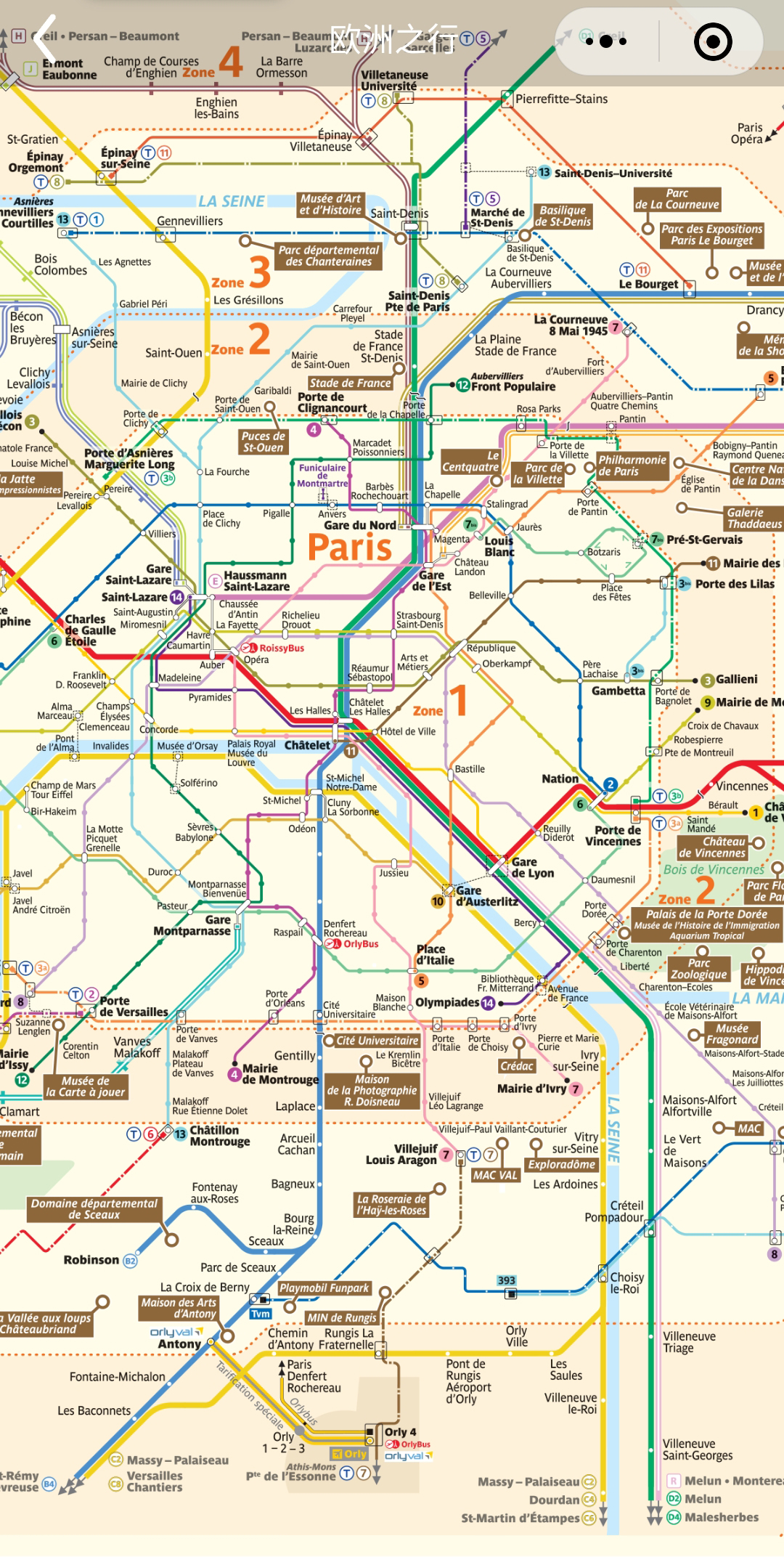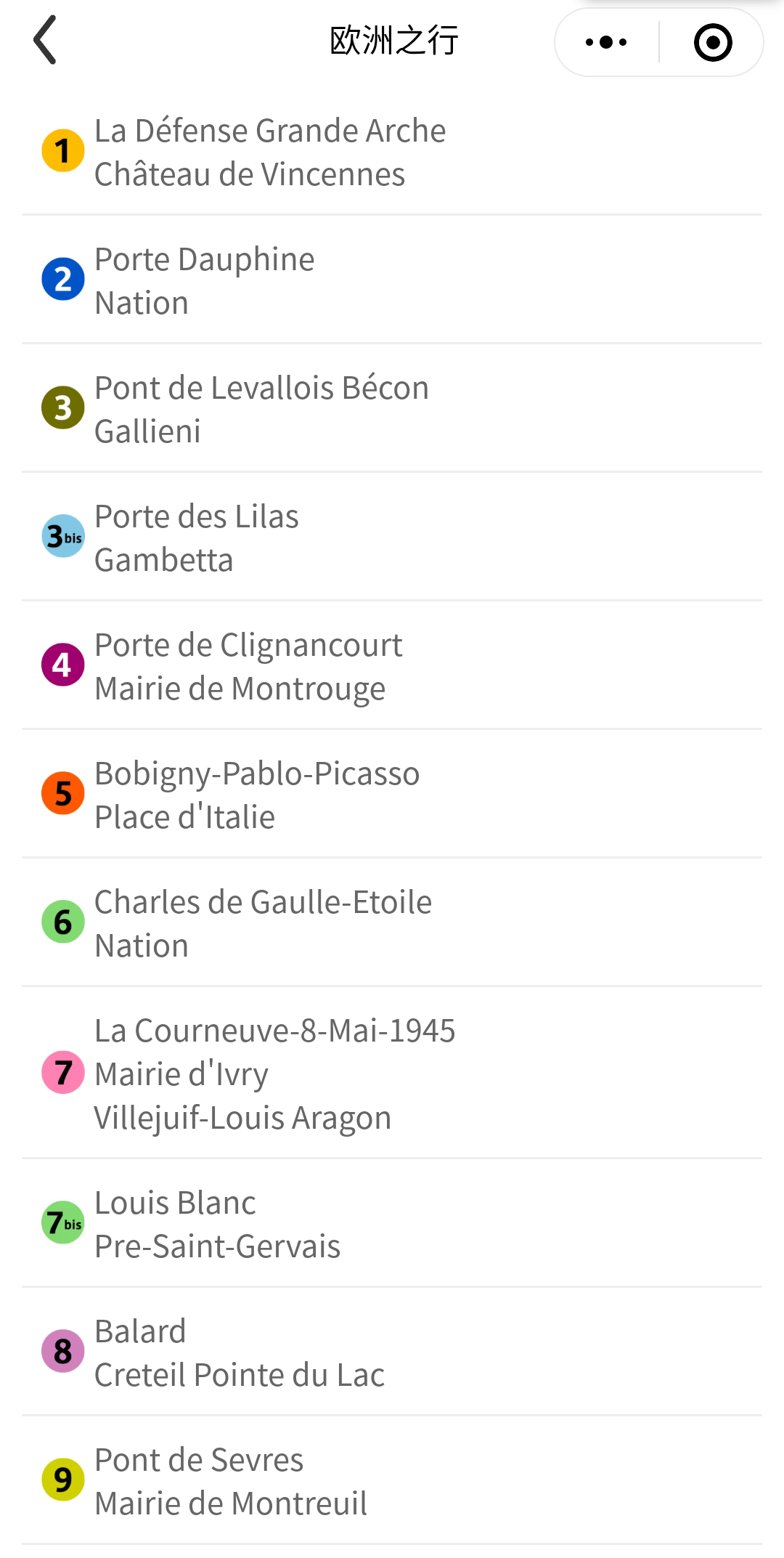 D. RATP WeChat Official Account
RATP WeChat Official Account Allows to better guide users through the offers (social touristic offers) and information (maps/timetables) of public transportation networks.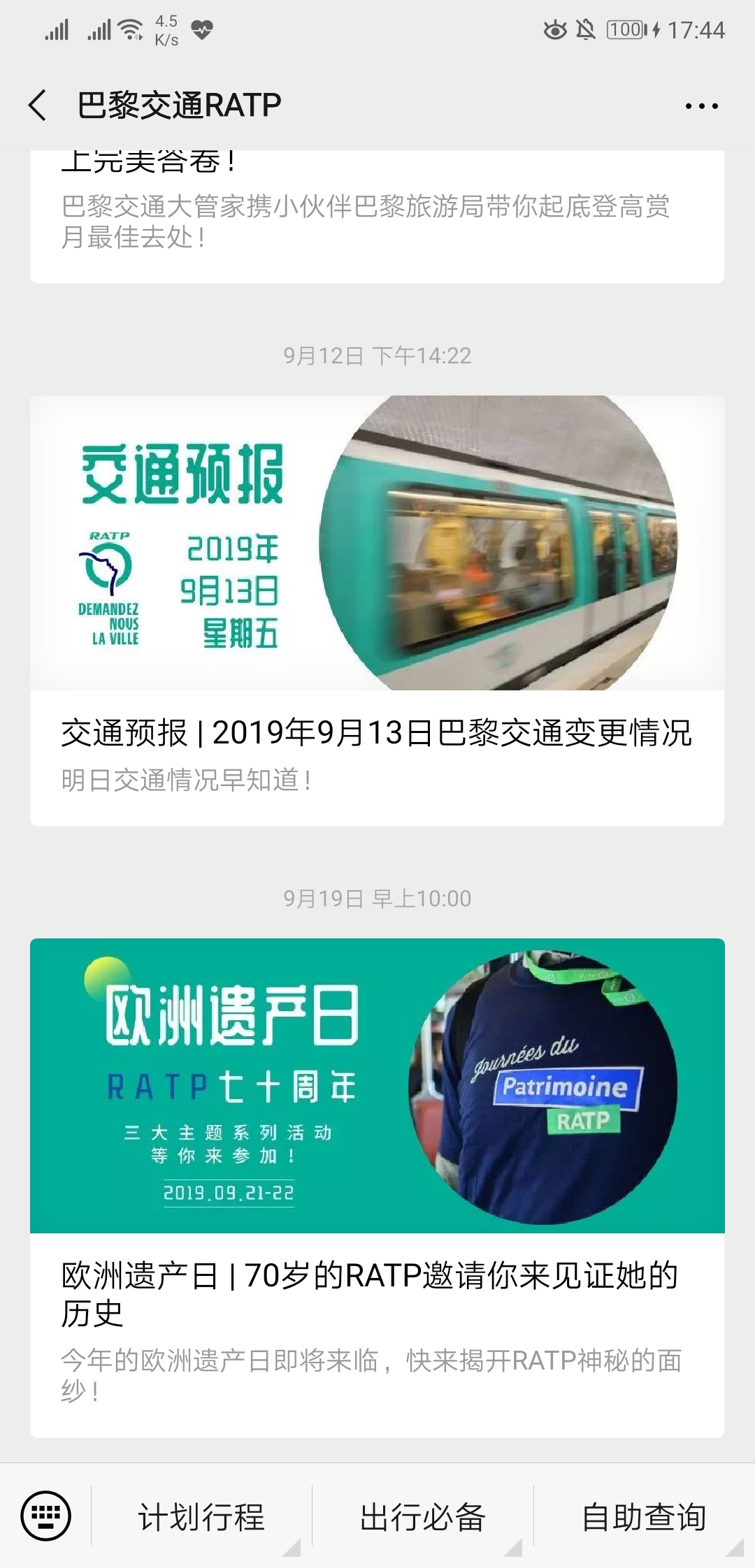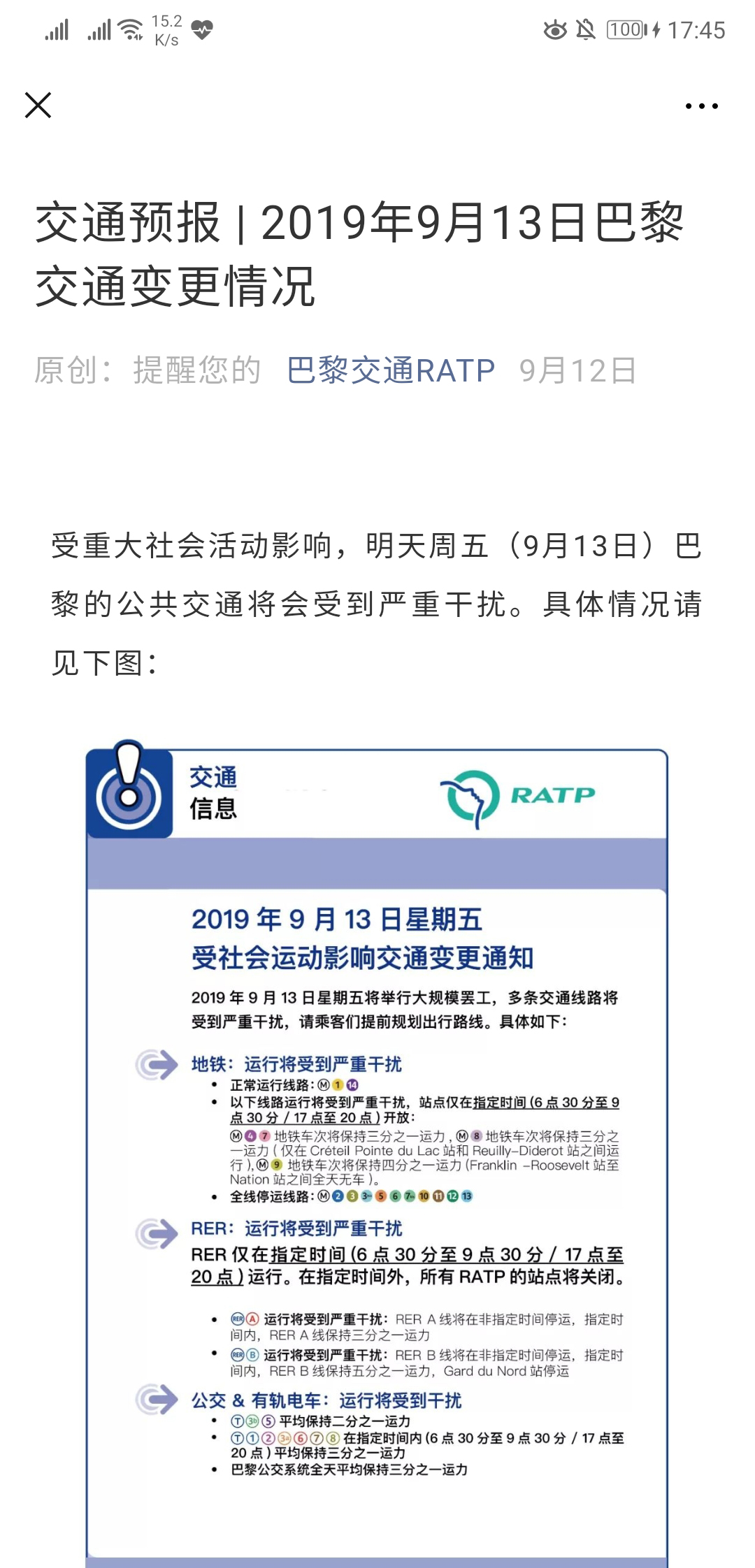 2. TMB (Barcelona Transport)
As a world-famous tourist city, Barcelona's transportation network is very advanced, including Metro, Bus, Bus turistic. How to properly buy the tickets is a question that the Chinese FITs would ask. However, the Language barrier, complex itinerary and the payment method will frustrate Chinese independent travelers.
Under these circumstances, TMB (Transports Metropolitans de Barcelona) cooperated with EuroPass and offered fast and convenient user experience for Chinese tourists. We provide full-service to solve the problems in one stop that not only create WeChat ticketing but also the navigation for tourists easily to know how to reach major attractions.
Key functions of TMB Wechat Solutions:
A. TMB WeChat Official Account
Offers varies of transportation information in Barcelona, ensure Chinese tourists fully understand the traffic situation in Barcelona and assist them to make choice, fulfil the transportation ticket purchase.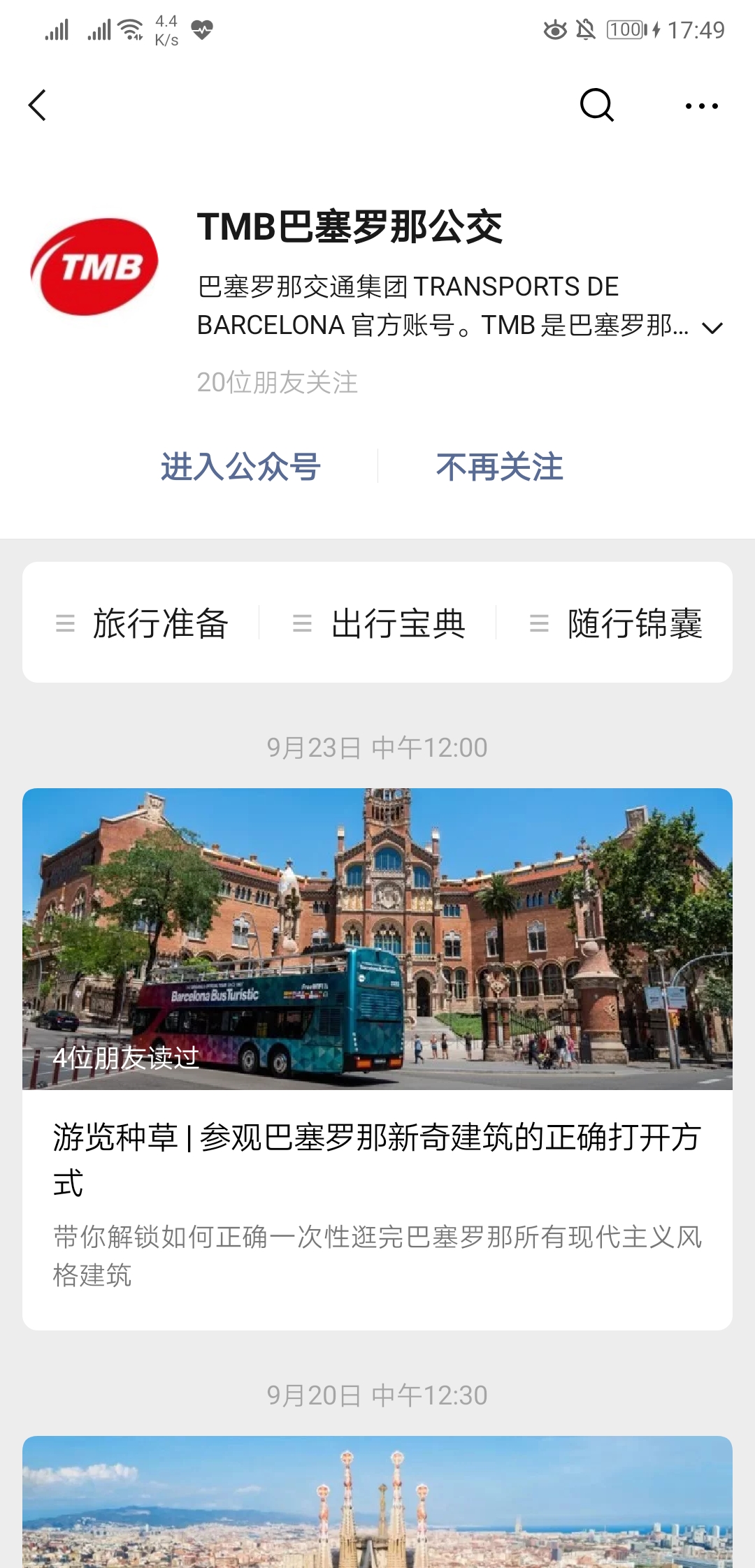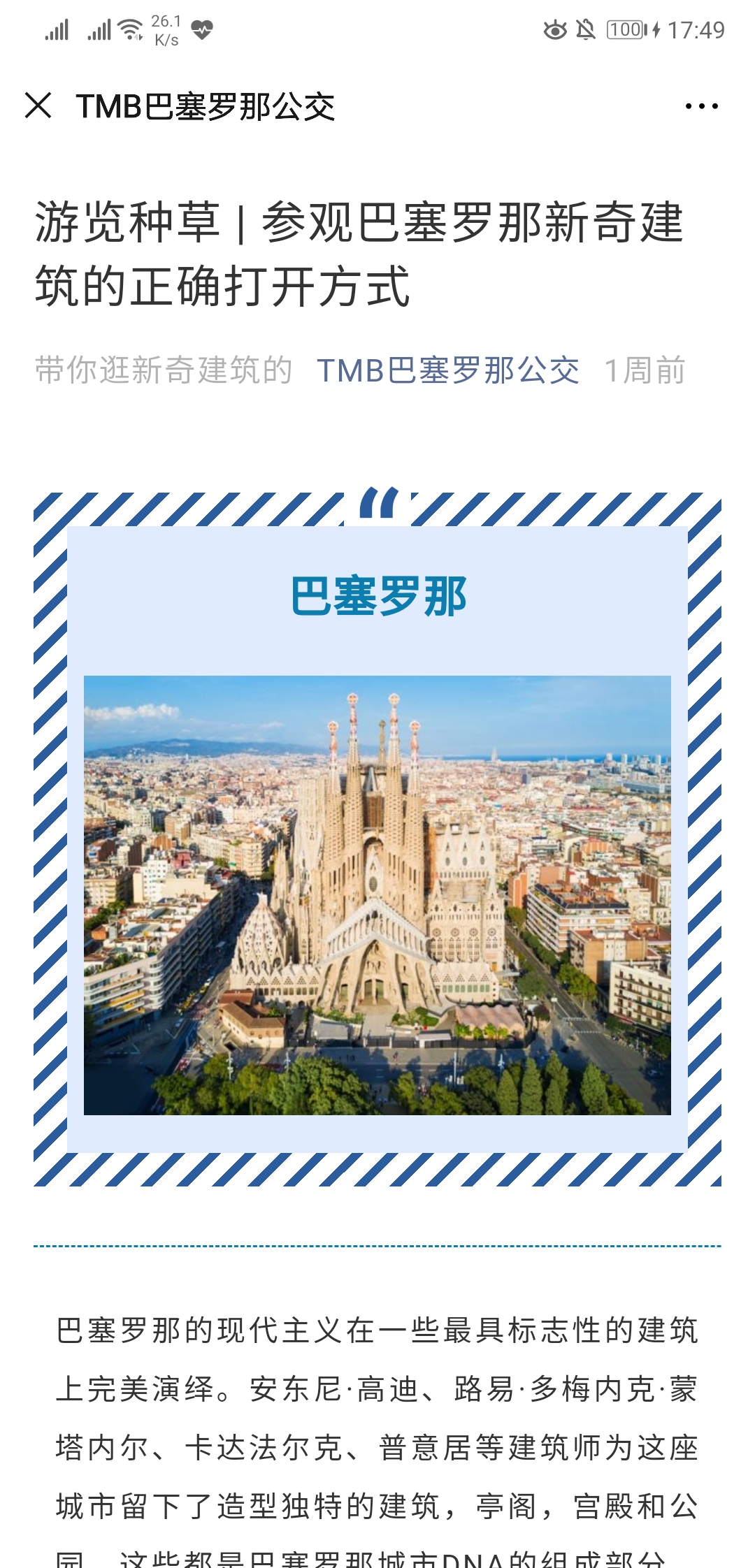 B. WeChat mini-program - WeChat Travel Experience
User could connect to WeChat mini-program from WeChat Official Account or directly open it to check ticket details, introduction of different ticket types, purchase process,etc. Provide full-service for independent travel transportation.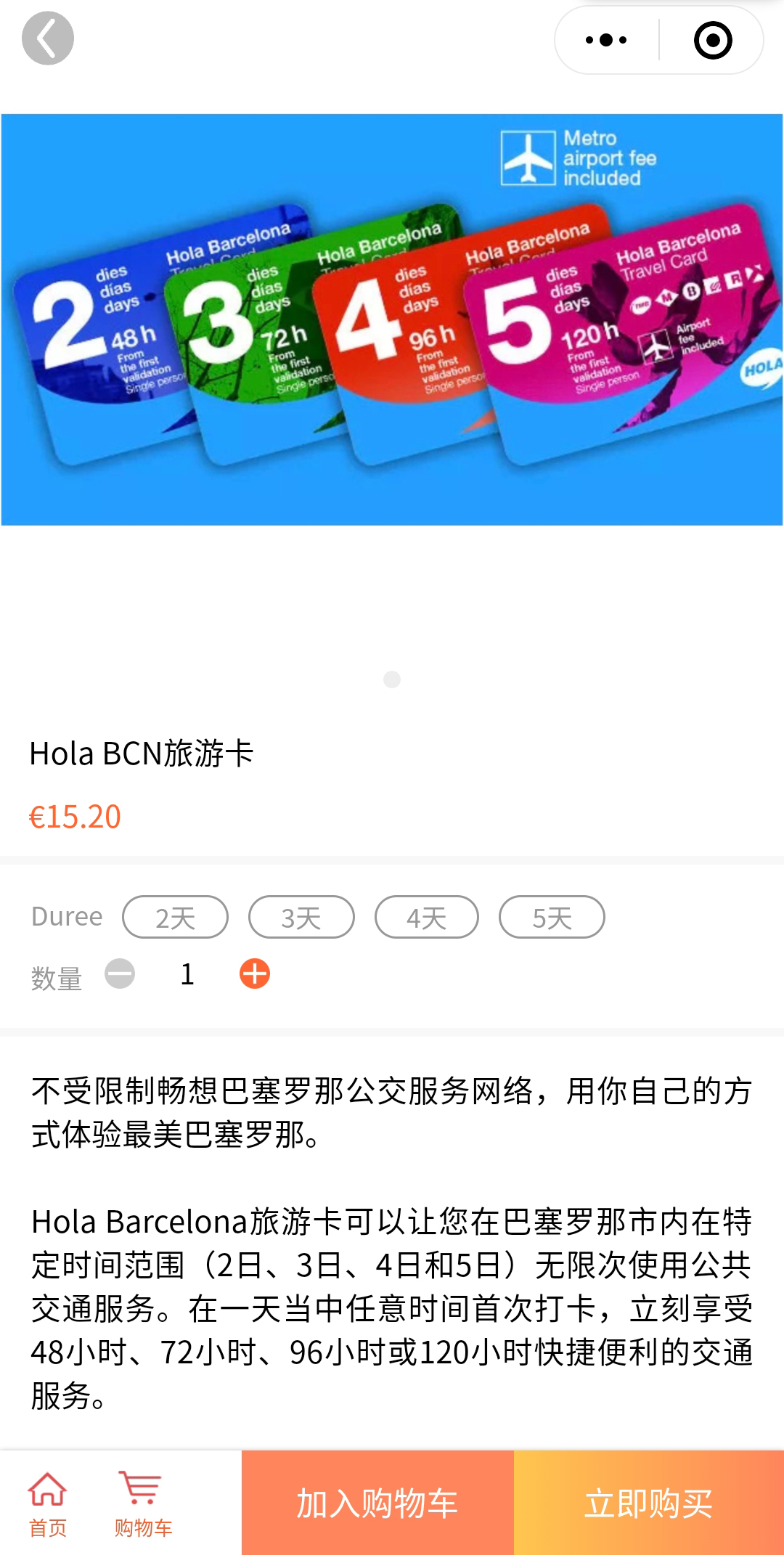 C. WeChat Pay (In-App Payment)
Provide fast and efficiency payment process inside mini-program and unique purchase voucher by WeChat Pay. Users could check their ticket in the ticket management interface and make the related operations.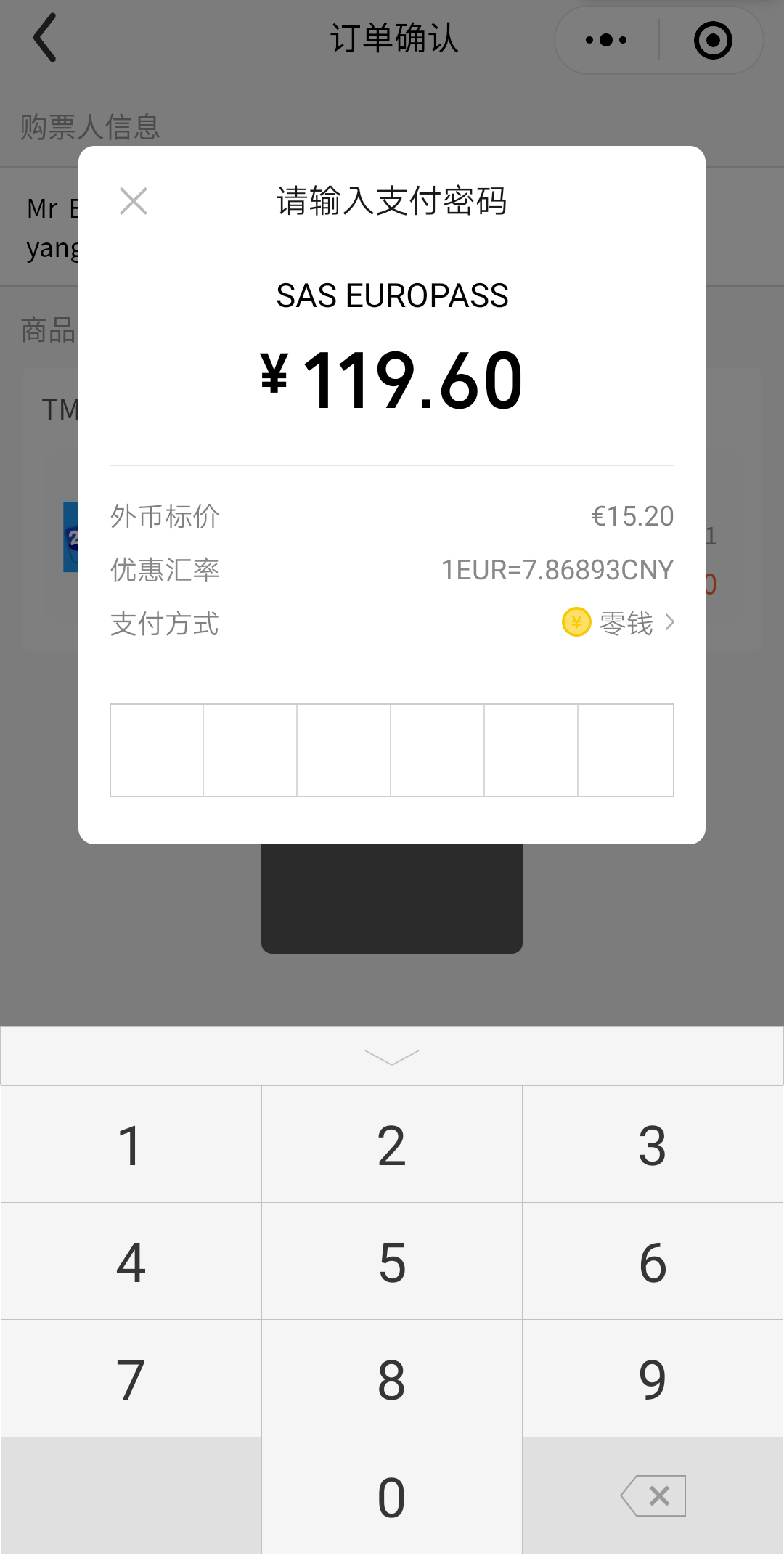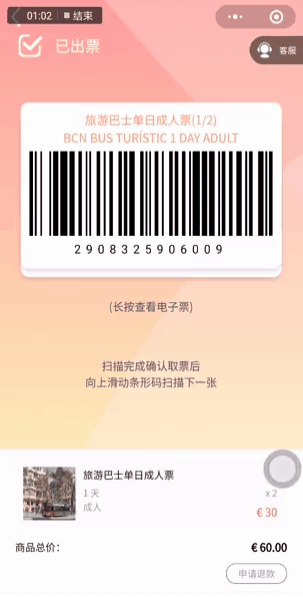 3. Nice Côte d'Azur (Nice Transport)
Nice is a tourist city in France which receives a large amount of tourists every year.
A. WeChat mini-program - WeChat Travel Experience
Nice Côte d'Azur could be found in the WeChat Travel Experience mini-Program after geolocation on the first page. It consists of 3 functions: Map Download, Itineary Information and Travel Assistant which fulfill the travelers' needs.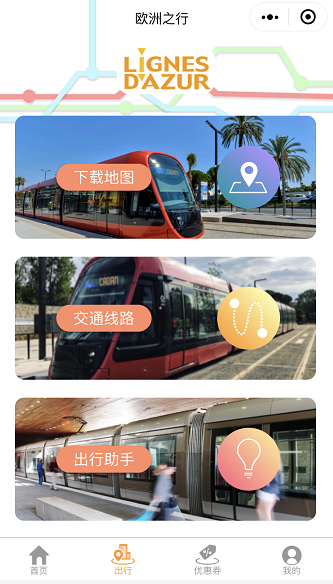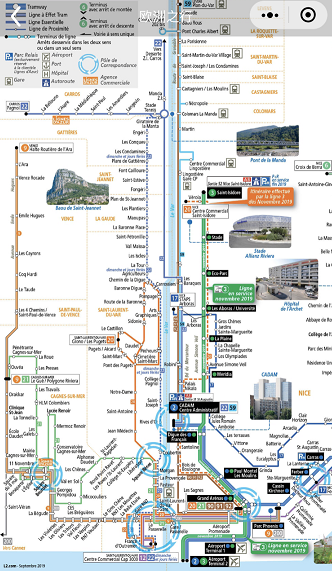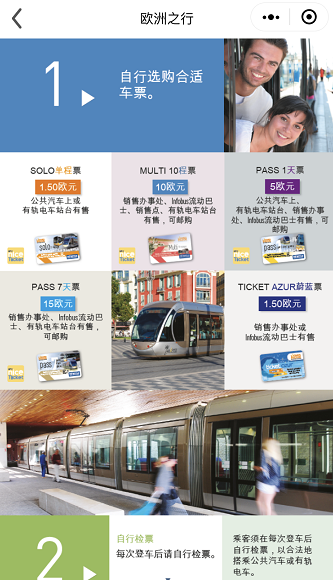 Obvious WeChat QR Code in the public transports stations for Chinese tourists to check information.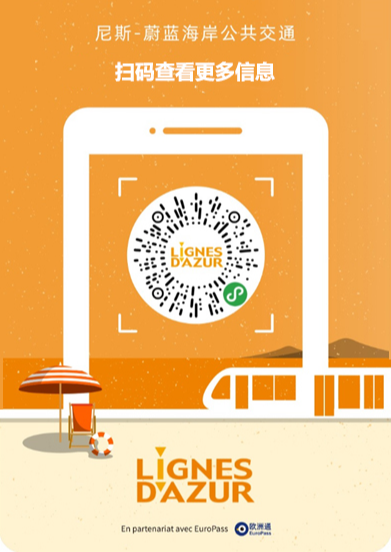 These are 3 cases of WeChat Solutions for Outbound Chinese Tourism (transportation industry). Click Contact Us to customize your own digital solutions.